I don't think I knew the word "botanist" but I knew that I liked to grow things in my little corner of mom and dad's big garden. Part of my fascination with gardening came from my parents, but a big part of it came from my 4th grade teacher, Mrs. Komarek. I was fascinated by her, and we shared a love of gardening.
At the beginning of the school year, she had on her desk, a weird seed that I had never seen before.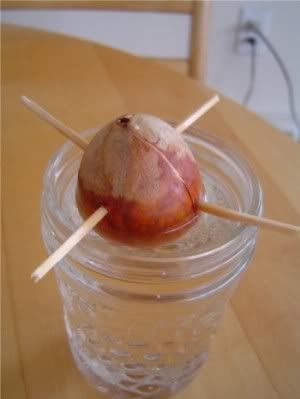 She explained that it was an avocado seed and that, over time, it would grow into a big tree. I immediately knew that I had to have one, so I begged mom to pick one up at the store. Of course, they didn't have avocados at the Philo Eisner so I had to wait until mom had a reason to go uptown to Champaign. Mom couldn't see buying something just for the seed, so she made me try the avocado itself. 35 years later, I still won't eat them.
On my first attempt, the seed got all moldy before it ever cracked open. But I tried again, and it finally worked. Avocado growing definitely takes a lot of patience.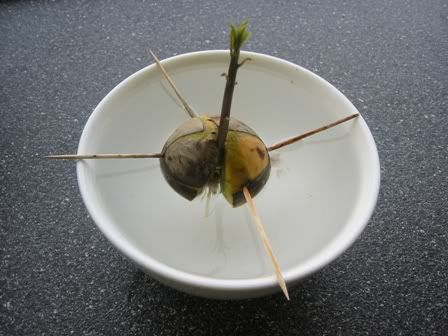 I grew my avocado for months, but I don't think it ever got big enough to transplant to soil. During the summer after 4th grade, without Mrs. Komarek's encouragement, I let the plant die. I'm not sure if Mrs. Komarek came back the next school year or not, but I never remember talking to her after that. I was probably too embarrassed to tell her that my plant had died. My last contact with her was this letter that I received that summer.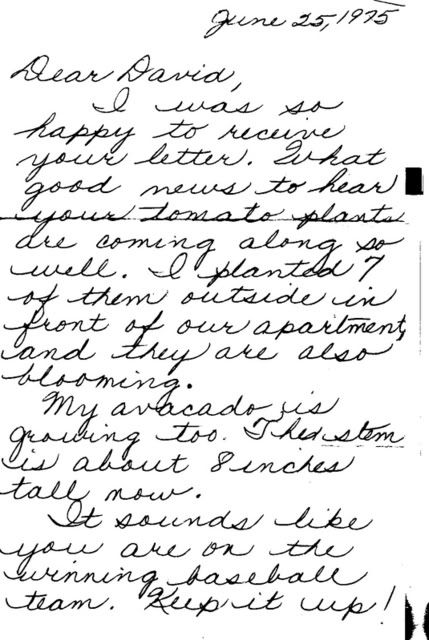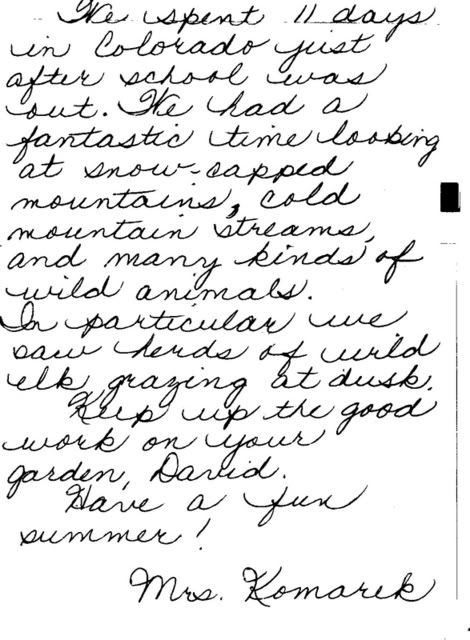 I just decided that I'm going to buy an avocado soon. And I'm going to grow it into a tree in honor of Mrs. Komarek.